Maybe you've heard this before: "Mother's Day—it's just a meaningless, corporate holiday. Why celebrate it? We should show love to our mothers everyday!"
Well, the cynics may have one thing right: we absolutely should show our hardworking, adoring mothers our appreciation for them every day of the year. But is Mother's Day really nothing but a "corporate holiday" invented by Wall Street to lure the masses into a day of hollow, frenzied shopping? Let's dig a little deeper.
The Origin of Mother's Day and Why We Give
Mother's Day actually has roots dating all the way back to the Greek and Roman eras, where communities would hold enormous festivals dedicated to celebrating varying goddess-mothers.
Later, right up until the early 1900s, what we would later come to call Mother's Day was celebrated by Christians in Europe as a yearly lenten tradition called Mothering Sunday. It was less about celebrating mothers, and more about spending a special Sunday morning in one's "mother" church, or, the church that was located closest to their home. Basically, if a family typically attended church in another town, Mothering Sunday was the day they returned to their neighborhood church. Children also occasionally presented their mothers with flowers and small gifts on Mothering Sunday.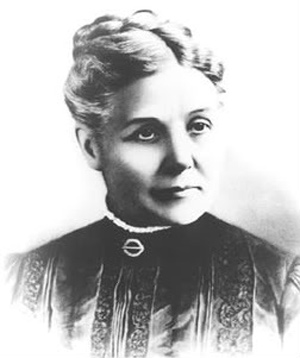 The American Mother's Day, which we now celebrate each year on the second Sunday in May, was not, in fact, invented by Wall Street, but by a woman named Ann Jarvis. In the late 1800s, Jarvis was a strong advocate for women, leading organizations that were designed to help support mothers and connect them with one another. One of these organizations even proved crucial in helping unite the Union and Confederate armies after the Civil War.
In fact, countless outspoken and passionate women of the late 1800s and early 1900s played varying roles in laying the groundwork for the Mother's Day we celebrate now:
Another precursor to Mother's Day came from the abolitionist and suffragette Julia Ward Howe. In 1870 Howe wrote the "Mother's Day Proclamation," a call to action that asked mothers to unite in promoting world peace. In 1873 Howe campaigned for a "Mother's Peace Day" to be celebrated every June 2. Other early Mother's Day pioneers include Juliet Calhoun Blakely, a temperance activist who inspired a local Mother's Day in Albion, Michigan, in the 1870s. The duo of Mary Towles Sasseen and Frank Hering, meanwhile, both worked to organize a Mothers' Day in the late 19th and early 20th centuries. Some have even called Hering "the father of Mothers' Day." (History.com)
After Ann Jarvis died in 1905, her daughter Anna worked with a local department store and the Methodist church to create a special day honoring mothers. Later, Anna decided that Mother's Day should be a national holiday, believing that there were too many holidays already on the national calendar honoring men's achievements. She began a letter-writing campaign, and by 1912, several states had adopted Mother's Day as an official holiday.
Interestingly, by 1920, card companies, florists, and department stores had begun to capitalize on Jarvis' Mother's Day, which deeply discouraged her. She never wanted Mother's Day to become a corporate holiday—her whole idea was simply to set aside a day to honor mothers. Before she died in 1948, she even tried to encourage the government to take the holiday off its national calendar, before personally disowning the holiday all together.
Mother's Day cynics—soften your hearts. The traditional American Mother's Day is rooted in love, admiration, and appreciation for mothers (and women) everywhere. Consider the fact that Anna Jarvis herself never married or had children of her own, but was passionate about seeing women recognized for their strength and dedication to their families and communities.
And that is why we give on Mother's Day. Not because the commercial advertisements are luring us. Not because of guilt incited by our mothers' expectations. We give on Mother's Day to show the women in our lives that we notice them, love them, and because we know they deserve to feel joyful and appreciated.
This Mother's Day, remember Anna Jarvis. Give with intention. Give thoughtfully. And if all you can give is a hug, some encouragement, and a few moments of your time, know that Anna would feel honored to know that Mother's Day can persist as she first dreamed it.
Check out our posts about what to give (and what not to give) Mom, and visit GiftStarter to give your mother an unforgettable gift this year—together with friends and family!